Knitwear 101: History of the Aran Sweater
Posted by Bri Cain on 30th Jul 2015
When one thinks of the word "sweater" or "knitwear," one of the first images that comes to mind is a classic Aran knit sweater. Also known as a "fisherman's sweater" or an "Irish sweater," it's a style that has truly stood the test of time.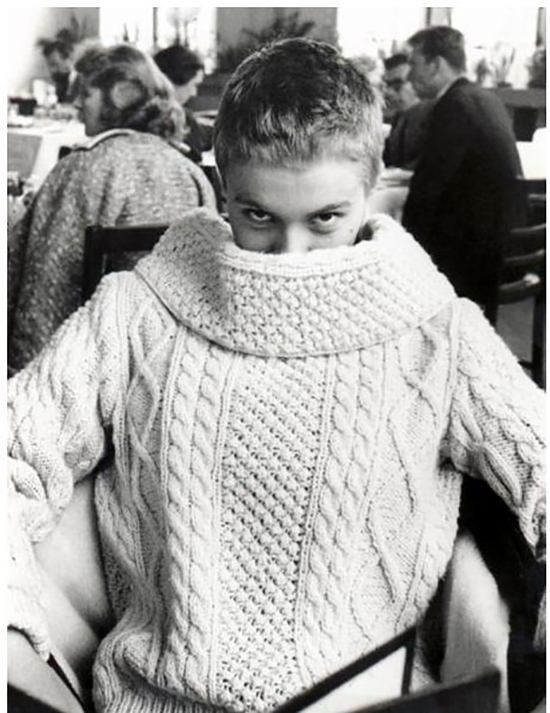 The Aran sweater (or Aran jumper, as it's called on the other side of the Atlantic), gets its name from the Aran Islands off the western coast of Ireland. A traditional Aran sweater is usually cream in color, the shade of 100% natural, unwashed sheep's wool. The first Aran sweaters were knit by fishermen's wives on the islands.
Part of why these sweaters were originally knit for fishermen is because lanolin, the waxy substance secreted by sheep, made the garment water-resistant, and therefore able to be worn even when wet. Today, lanolin is usually stripped from wool when it is processed, making it less allergenic for those with lanolin allergies.
Aran sweaters are also distinguished by the complex textured patterns stitched into the sweater, often multiple different types of stitches combined on one sweater. Many of the stitch patterns we see used today hold significant meaning. The honeycomb is a symbol of the hard-working bee. The cable symbolizes a wish for safety and good luck when fishing; it also represents the cables and ropes that were a part of an Aran island fisherman's daily life. The diamond stitch is a wish of success, wealth, and treasure. The basket stitch represents the fishing basket, a hope for a plentiful catch. These stitch patterns usually extend down the sweater in vertical columns.
The Aran sweater began to gain more widespread popularity in the fashion world once the knitting patterns were published in the 1940's and articles about the sweaters were written in Vogue in the 1950's. By the 1960's, the knitters on the three Aran islands had difficulty fulfilling all the orders coming in from around the world.
Today, Aran sweaters similar to the originals hold a position at the forefront of street style and runway trends, updated by contemporary styling. Don't expect to see the Aran sweater going anywhere anytime soon!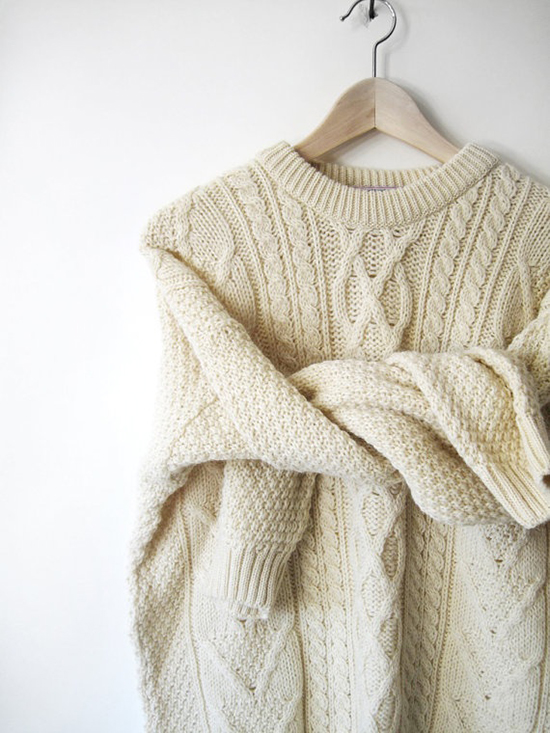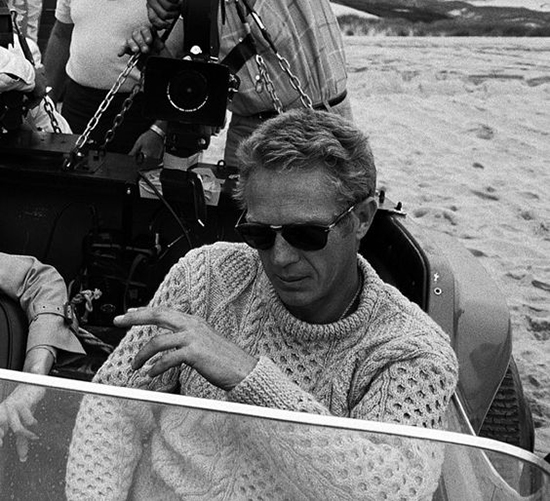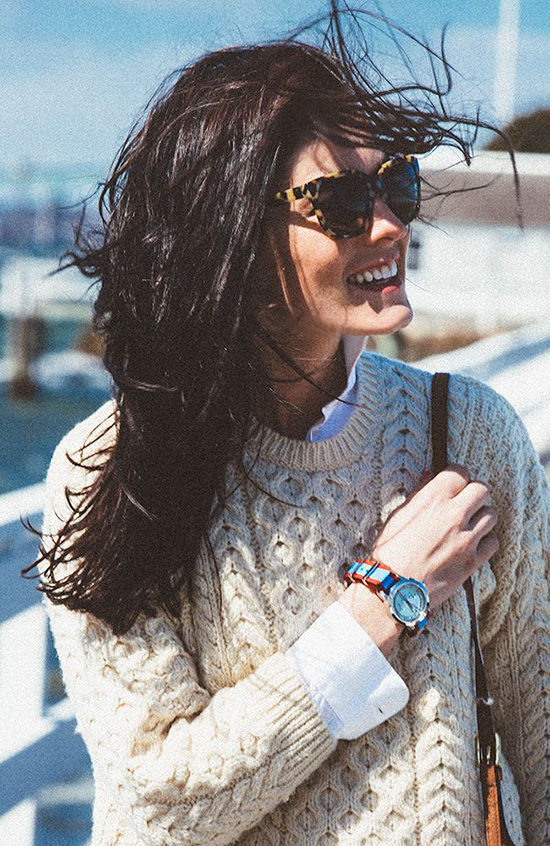 Fine Peruvian alpaca only improves on the already beloved style, adding luxurious softness and an enhancement of its original moisture-wicking, all-weather properties. Shop our selection of Aran-inspired alpaca sweaters and more on our web site.