Magical Alpaca - Bewitch With A Comfort Spell!
Posted by Kim DeVos-Brooks on 23rd Oct 2020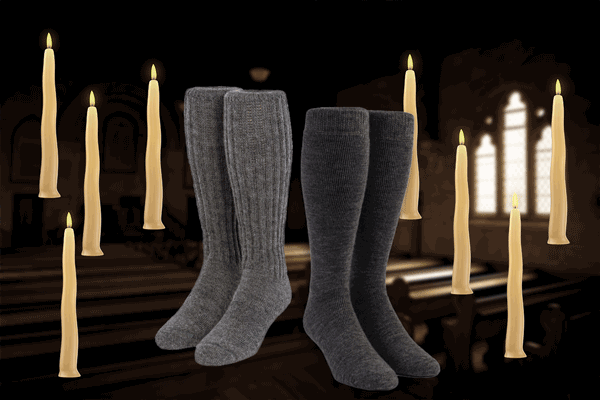 Magical Alpaca Socks - No need to soak your feet in a boiling cauldron, instead, why not nestle your feet in soft alpaca wool and get a warmth that you'll feel to the bone? Alpaca socks have magical properties, well, they seem like magic… not only do they warm feet they protect them too! The silky non-irritating fibers glide softly over feet, reducing callus build up, eliminating blisters all while keeping feet cozy. Alpaca wicks away foot moisture, reduces odor, eliminates bacteria and aids in better overall foot health. Alpaca's excellent thermal characteristics which insulate and keep feet warm without overheating. No tricks! Just the ultimate treat!
Enchanting Alpaca Teddy Bears & Friends - There is nothing that compares to one of our extraordinary alpaca teddy bears, friends and mythical creatures! Made from sustainable friendly guilt-free alpaca fur, when snuggled, these adorable stuffed animals absorb body heat, making them feel practically real. Soft, soothing and enchanted, our exclusive line of one-of-a-kind alpaca fur collectables are sure to fascinate children and adults alike. No Trick-or-treating this year? Surprise your favorite boy or goul with something special they will remember for years!
Marvelous Alpaca Sweaters - Alpaca is lighter than other wools, so our sweaters don't weight you down. With alpaca's amazing thermal and wicking properties you stay cozier and far more comfortable than with other knits. No one likes a sweater that overheats! Alpaca feels like someone cast a warm glow over you, keeping you at your optimal temperature all day long. Soft, pure, natural and durable, you will have your alpaca sweater for years of enjoyment. Don't take our word or it! Check out what VOGUE said about alpaca.
Spellbinding Alpaca Blankets - Nothing conjures relaxation like snuggling under a cozy alpaca blanket. Pair it with popcorn and your favorite spooky movie and have an evening filled with fiendish delight. Never fear! You won't get too hot with this blanket over your head! Soft, lightweight and breathable, so no covering and uncovering to manage the warmth. Better still, our alpaca blankets are big enough to share, so perhaps an enchanted evening for two is in order?
Alpaca wool performs like magic, but there IS had fast science to support all it does, for more information please check out our other blog posts. Let alpaca perform for you and add a warm cozy spark to all you do this fall and long into the winter!