10 Ways to Stay Warm in (Sustainable, Super-Cozy) Alpaca
Posted by by EMILY FARRA | edited by KIRBY MARZEC | Photographed by Vicki King, Vogue, March 2017. Published on 8th Jan 2018
Reprinted courtesy of VOGUE January 02, 2018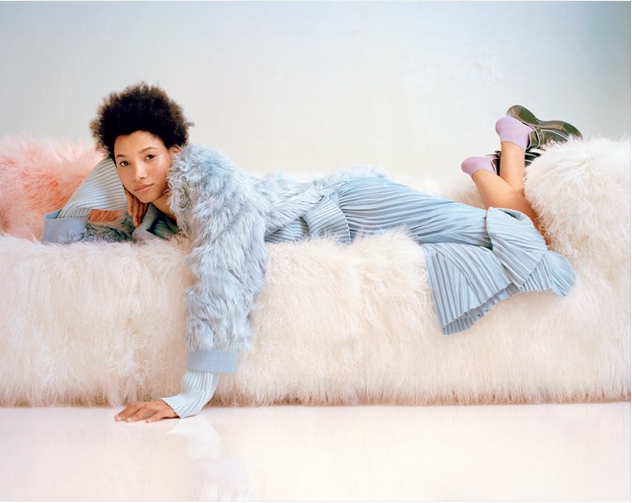 If you were in the continental U.S. this holiday, all of the beach selfies you flipped through on Instagram probably induced a little more envy than usual. We experienced record lows across the country, with wind chills dipping below zero here on the East Coast and the northern plains. Despite what felt like weeks of being cooped up indoors, this cold snap isn't going away anytime soon—in fact, we're expecting a blizzard later this week. So if you've been waiting to stock up on cozy sweaters, now's your chance.

That said, the new year has many of us reassessing our "stocking up" habits—whether that means shopping less or shopping more consciously. After the nightmare of 2017, which saw not just a string of natural disasters but increasingly disturbing climate change denial within our own government, we should all be thinking greener in 2018. January's first few weeks of "new year, new you" optimism are a helpful motivator, but extreme weather tends to distract us from even the best intentions. Half-off cashmere on a 12-degree morning? Sold!

Not so fast. Despite its luxury associations, cashmere is shockingly bad for the environment. As demand for cashmere has increased over the years—especially for lower-priced cashmere—the quality has decreased, as well as the industry's ethics. This isn't a new problem; a 1999 New Yorker article titled "The Crisis in Cashmere" outlined how the democratization of cashmere had led to dicey production practices in Mongolia and cheap, coarse fibers. Almost 20 years later, we've also found that the enormous herds of cashmere goats are overgrazing to the point where parts of Mongolia are becoming a desert, which threatens the other endangered species that live there.

And yet, cashmere is so lofty and warm, and perceived as "rare" (though it's actually not), that lifelong collectors might think there's no proper substitute. But there is a sustainable, natural fiber that's just as soft as cashmere, if not softer: alpaca. It's not as easy to find, perhaps because it actually is rare, but it beats cashmere in almost every category when it comes to sustainability. For starters, alpacas are good for the earth. Unlike cashmere goats, alpacas don't destroy the terrain when they graze, and they produce more fluff, too: A single alpaca can grow enough wool to make four or five sweaters in one year, while it takes four goats one year to produce enough cashmere for one sweater. In other words, fewer alpacas do less damage and produce arguably better results. Alpaca fibers are incredibly soft; largely hypoallergenic; more durable and less likely to pill than cashmere; and warmer, yet lighter, than traditional wool.

It's a new way to think about luxury, but the best part, of course, is just enjoying the hygge-worthy comforts of a downy-soft, super-warm alpaca sweater. Above, we've pulled the best alpaca options out there, from an oversized argyle knit by Isabel Marant to a fluffy Prada polo shirt. We suggest getting them now before we're all snowed in on Friday.
To view all images featured in this article, please click here. You will be redirected to VOGUE.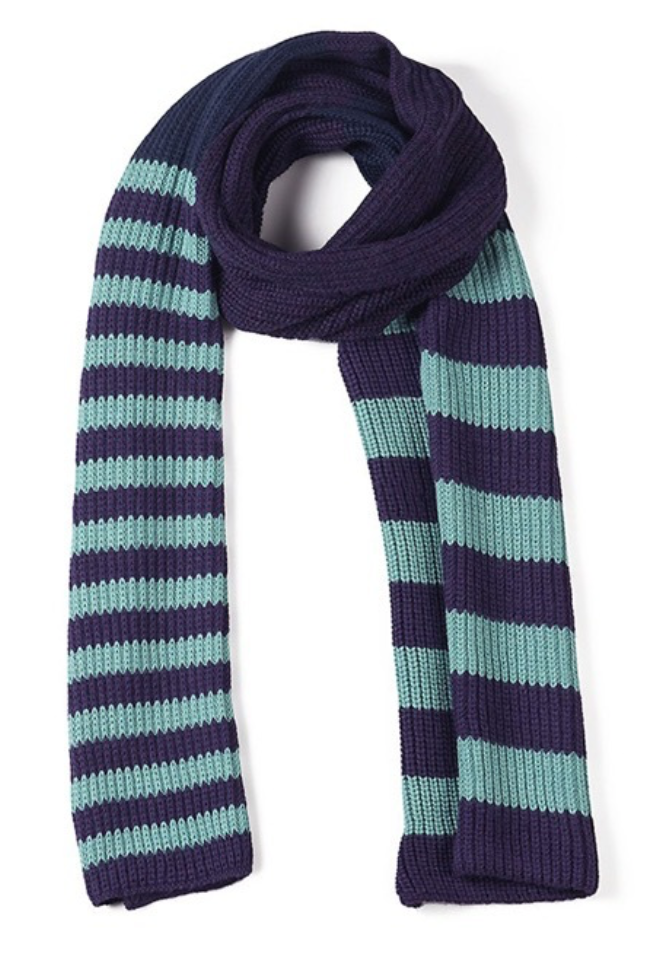 Sun Valley Alpaca Company variegated stripe knit baby alpaca scarf, $120
alpacaunlimited.com Photo: Courtesy of alpacaunlimited.com