So Many Reasons to Wear White After Labor Day
Posted by Bri Cain on 8th Aug 2017
There's a growing list of fashion rules that have become increasing irrelevant over the years, like "your shoes have to match your bag," "no black with brown or navy," "no black at a wedding," and most notably "no white after Labor Day." Some people from older generations or from more traditional parts of the country still adhere to these rules religiously, but most have realized that they're not only outdated, but kind of silly.
During the fall and winter months, people tend to gravitate towards dark neutrals like black, gray, navy, and brown. Throwing white into the mix not only brightens an otherwise dreary look, but adds much longed for variety to a closet that's feeling drab. Even if you've worn white jeans all summer long, they'll still feel suddenly fresh when paired with a classically fall shade like olive green, burgundy, or camel.
I just love the contrast of styling a cozy alpaca sweater with a bright white bottom. Below find some favorite "white after Labor Day" looks for post-summer inspiration. And remember, have fun with this-there are enough rules we're bound to follow in life, this is one rule that's made to be broken! Go ahead, live a little!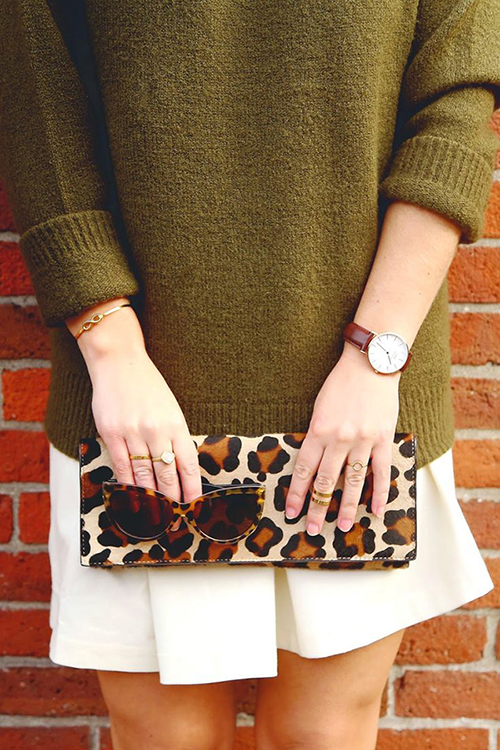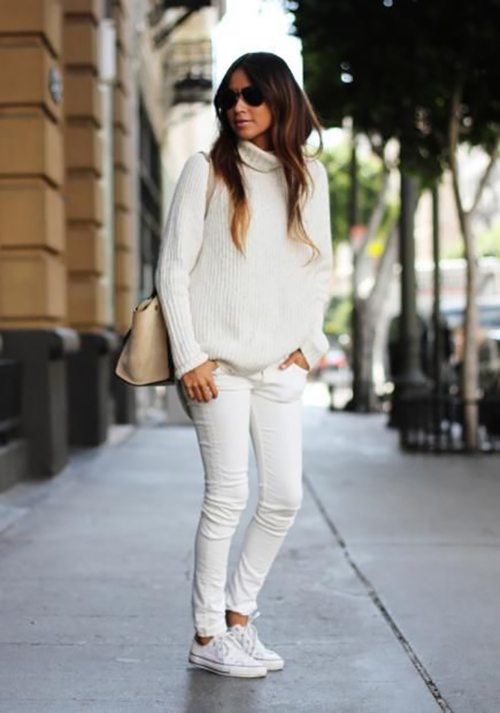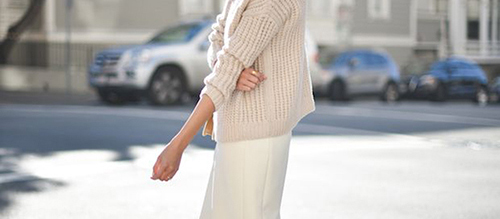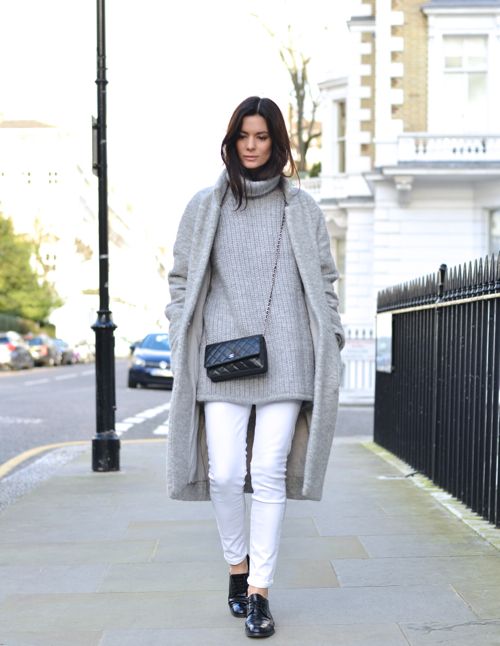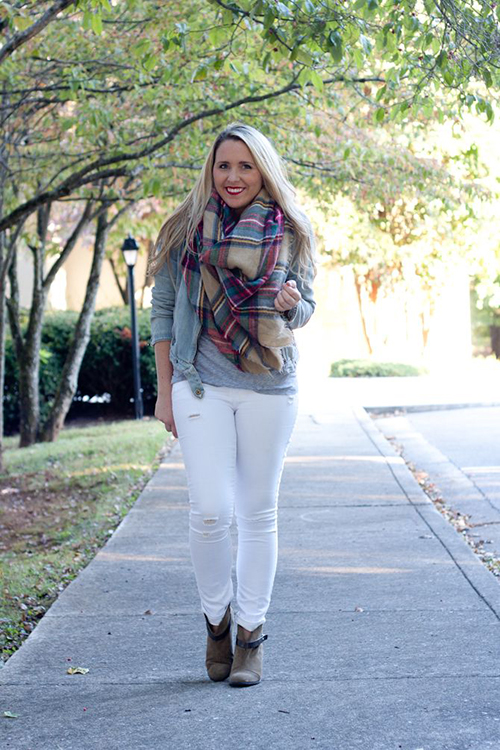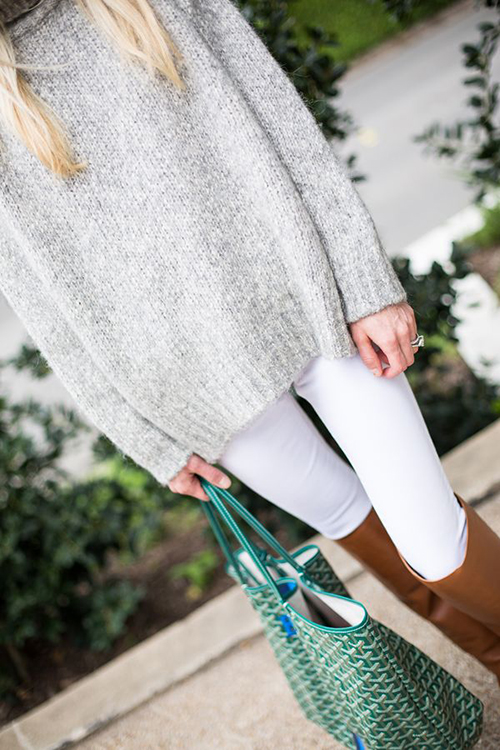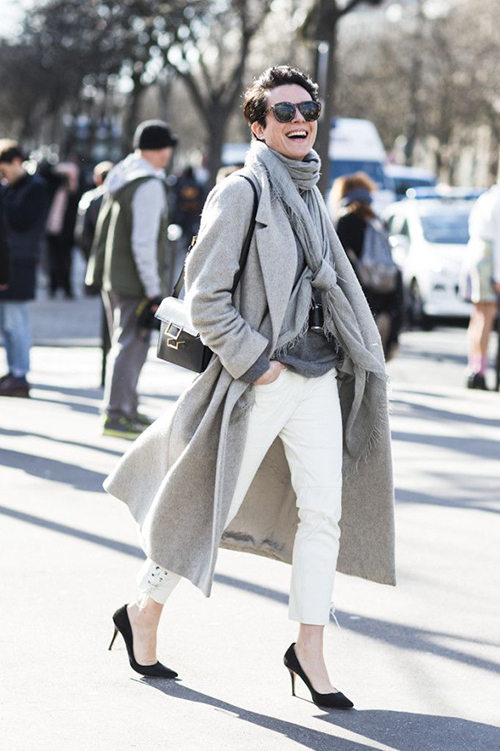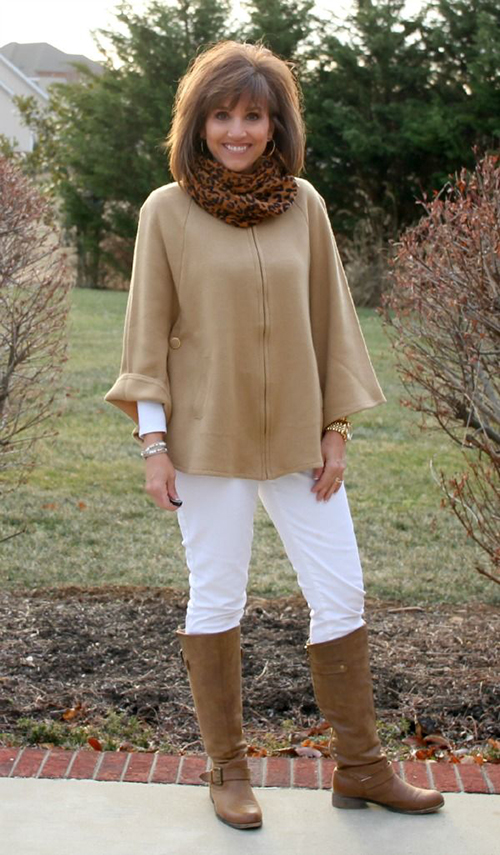 Image Sources: 1 // 2 // 3 // 4 // 5 // 6 // 7 // 8
Originally published in September 2014.